We are a family-owned business with a passion for the well-being of animals and customer service just outside of Colorado Springs. We have been in pet-related activities since the 90's. We started boarding and a pet supply company in March of 2017. We've owned many animals throughout our lives, currently having twelve dogs, six cats, and seventeen chickens, along with boarding your furry friends. We opened Shield Kennels and Shield Pet Supplies to pursue our dream of helping pet owners buy the best food and supplies possible for their pets and your boarding needs.

Shield Pet Supplies is an independent pet supply company, offering a wide variety of food, treats, toys, beds, grooming tools and so much more. Our knowledgeable and friendly staff are here to ensure that all of your pet needs are well taken care of, and that most importantly; you leave satisfied. There are a lot of new and exciting things in store for Shield Kennels, and we are always looking for more ways to serve you better.

---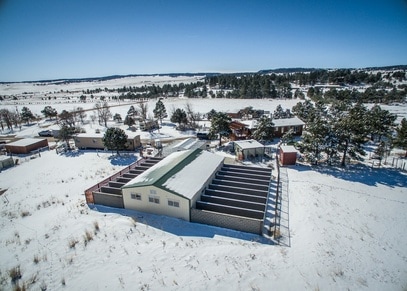 We have our state license and we are now taking reservations. Please email questions to info@shieldkennels.com or call 720-340-2374. You can visit the boarding section for online booking.

We are offering nine 40-foot kennel runs, eight 20-foot runs and eleven small dog runs — all heated and air-conditioned.

We will provide board and training with a Certified ABC Dog Trainer along training service, agility and obedience with retail goods for your furry friends.
---